If you are willing to acquire an IPC certification, PIEK is probably the best place for you because it offers IPC certification in many different subject areas. Our training programs include everything that would help you to increase your knowledge and skills in that particular area. IPC is not just a certification, but also an important element for your company because it's designed to guide us through the standard practices of electronic assemblies in big corporations. These practices are followed by all major companies and professionalsall around the world.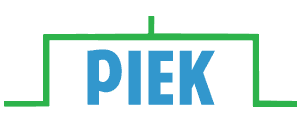 Why is PIEK the best choice for IPC certification?
Unlike many other centers, PIEK offers a wide range of different subjects for acquiring IPC certification.There are hundreds of education centers that are offering IPC certifications. However, not all of them are worth your time because it is equally important to make sure the center you choose is internationally recognized. PIEK, being an authorized educational center, offer trainers who are not just qualified, but also IPC certified master instructors.
Why is IPC certification essential for your employees?
As a company, it is extremely important that your employees are following the standard practices and techniques of carrying out their duties. These standards are supposed to be followed locally and internationally. If your employees aren't applying the standard procedures in their work, the activities of your company might be counted as illegal. Therefore, an employer should always encourage his employees to acquire IPC certification.
What IPC training and certification programs are available?
What happens after you acquire IPC certification?
Like any other field in education, there are regular updates and additions of IPC training. This means that your certification won't remain valid for a lifetime. You need to seek out for those updates in order tomake your training up to date and valid.
In case it has been a long time since you got your IPC training, you might be wondering where you should go to keep it up to date. Unlike many other educational centers, PIEK also offers that IPC recertification and updated training.
How do I get started?
In order to get started, you just need to register yourself in your desired area of training and check out our training schedule for that particular program. If you have any further questions related to IPC training, don't hesitate to contact us. We'll check out your query and will get in touch with you as soon as possible.