Businesses are known for having limited resources. They may have company owners, policy experts, and other decision-makers within their ranks who can imagine how the organization could grow following the implementation of new software. However, they may not appreciate the true costs of building software from the ground up. While it's great to dream big about using software to provide better product or service experiences to customers, a small- to medium-sized (SMB) business should concern itself with controlling costs. Here, we explore 4 reasons why costs escalate quickly in the software development process even when an organization works with experts.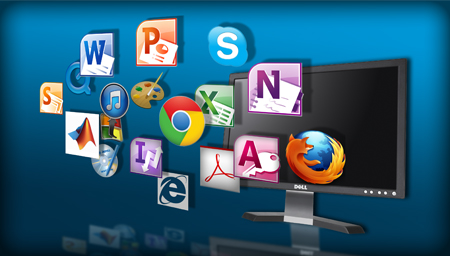 1. Know where you're at. As an SMB owner, we know that you've worked hard to get where you are, and you didn't continue to operate a business by being careless with resources. In fact, one could say you've become something of a master at achieving cost efficiencies. For example, you've learned to invest in exactly what you need and to plan the rest for the future. You have employees focus on core activities that impact customers and assign them to extra tasks when there is downtime. While you're concerned that you might decrease activities with a lower profit margin when times are tough, you also realize that you must assume risks to keep growing the business.
2. Beware of disharmony in the software creation process. Any time that you are going to invest in a software, you will have a negotiation process. This starts inside your firm, and your employees may not agree on what the application should look like. It continues with the process of telling developers what the application should do and explaining the potential benefits for customers. Without both sides understanding what a customer experience will be using the proposed application, it's hard for the developers to move forward.
3. A software development group might not keep to its budget. Sometimes businesses without much tech savvy onboard make the mistake of choosing the lowest bidder for their project, especially through a crowdsourcing platform. What they may not understand is that developers don't always deliver the project that they promise within the budget and time constraints set forth in their contract. They may want to charge the business owner more for completing a partially finished project. An unfinished application is of little to no use to a business. Click here to read more.
4. Bugs can take longer to work out than expected, and the software launch gets moved back. Some organizations are hungry for their app, but it is difficult to control costs when developers work within their schedule through an agile process or another streamlined approach. Every time they take the newest version of the software through user testing, they run into bugs. They must tell the client to move back the product launch, which affects how that business can keep promises to its own customers.
A solution to these problems is to carefully research an IT firm's suitability for developing an application. Their process of developing versions of a software will either fit your project or it won't. Ensure that you have enough time to get the entire process completed and released in time to meet the need in your market. Invest capital in this project only if you can really spare it. You can't recover investment in software until later, and you shouldn't use money that is already required for operating costs, such as payroll and benefits. If you have a carefully negotiated contract with your IT firm, you can control costs without exposing your business to unforeseen expenses. However, with every new application, you risk that the application will not meet its function and that it will not hit the market with the right timing.